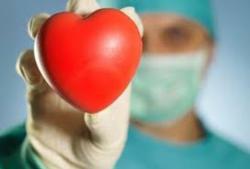 We keep up with the advances being made in the medical and scientific industries and share them with viewer.
Coral Springs, FL (PRWEB) September 07, 2012
As the world becomes more digitally inclined in every aspect of life, the medical and health care industries often race to find cures and new devices to help people live longer, feel better and tolerate illness better. Scientists and researchers continually create new medicine to aid the ill as the Federal Drug Administration (FDA) races to approve it. Today in America TV, an innovative program, hosted by NFL star Terry Bradshaw, presents a new series called Health Solutions for Tomorrow which is dedicated to all things medical and health related. The enlightening show offers many topics in the health and wellness categories, as well as highlighting businesses which are taking sports equipment safety to brand new, safer levels.
Terry Bradshaw, a former Pittsburgh Steelers quarterback, was the leading player during a time when sports equipment was not as safe as it is today. Subsequently, he and his peers often suffered from debilitating concussions which later led to memory lapses and more serious brain issues. The Today in America with Terry Bradshaw narrator is a strong advocate for kids and sports safety and professional football equipment improvement. The Hall of Fame inductee retired from the game in the mid 1980's and began to work in football related broadcasting, where he is still a regular today.
Today in America Terry Bradshaw producers scan the country for the most intriguing stories to share with the viewer. It takes pride in being a leader of quality, educational programming. The show covers topics which reflect the leading topics affecting the nation, reviews cost effectiveness and addresses complaints from communities to their economic development boards .The show films across the country and in Canada and is distributed on regional and national business oriented cable television networks. Sample videos and the broadcast schedule can be found at todayinamericatv.com.