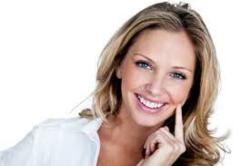 The best health solution for tomorrow is free and fun.
Coral Springs, FL (PRWEB) July 30, 2012
There are many factors in life that add stress and cause the illnesses related to them. Today in America with Terry Bradshaw offers a series dedicated to health solutions for tomorrow which can de-stress and prevent more serious consequences later. One sure way to knock out frustration is to laugh. It is free, liberating and often the best medicine. The unique television program shares some famous quotes on the subject:
Robert Frost: "If we couldn't laugh we would all go insane."
Ralph Waldo Emerson: "The earth laughs in flowers."
Charles Dickens: "There is nothing in the world so irresistibly contagious as laughter and good humor."
Mark Twain: "The human race has only one really effective weapon and that is laughter."
Show host Terry Bradshaw was a professional football player who was with the Pittsburgh Steelers for 14 years. His talent and skill, along with true teamwork, pushed the legendary team into football history as one that was tough to beat. Bradshaw retired from the game in 1984 and was soon inducted into the National Football League Hall of Fame. He also immediately began to work in sports broadcasting as an analyst, where he still remains today, more than 20 years later. Bradshaw enjoys a good laugh when he is invited on late night talk shows or as a guest star in television comedies.
The innovative show features interviews with specialists in their fields who share knowledge and experience. It successfully blends a variety of topics that are relevant the world today. Today in America TV films around the country and is edited in South Florida. It is broadcast on regional and national business oriented cable television networks. Learn more about the show and its host or watch stimulating sample videos at todayinamericatv.com.