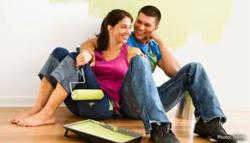 Dedicated to improving the lives of the audience.
Coral Springs, FL (PRWEB) May 28, 2012
The price of buying a home has barely moved in the last year and the cost of renting a home has risen. Americans are finding that the most reasonable option is to stay where they are and improve, not move. Renters also have options to making home more comfortable that will not set them back financially. Today in America TV introduces a new series dedicated to those have no other choice than to stay rooted. Show topics will include such do-it-yourself solutions as maintaining the home, quick and cheap decorating, and landscaping for the renter and more. The award-winning program profiles guests and businesses who offer the best solutions in home improvement.
Terry Bradshaw, former pro ball player, is the host of the educational television program. He spent 14 years with the Pittsburgh Steelers as their quarterback and helped steer the team to four Super Bowl victories and eight AFC titles. Bradshaw, a respected sports celebrity, is a two-time "Most Valuable Player" winner, Hall of Fame Inductee and the only sports hero to get a star on the Hollywood Walk of Fame. He retired from professional football in 1984 and has worked as a broadcaster for more than 20 years. He was recently chosen to be a spokesperson for Nutrisystem and is an often requested motivational speaker.
Today in America with Terry Bradshaw takes pride in being a leader of educational programming. Topics on the informative show range from family and lifestyle to business and technology. The engaging cable television program films throughout the United States and Canada and is edited in South Florida. It airs regionally and nationally on business oriented cable networks. For more information about the show and its host, or to see sample videos, please visit todayinamericatv.com, or join it on Face Book, Twitter, YouTube and Pinterest.