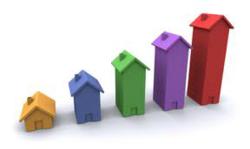 Economic development leaders are the community's growth experts.
Coral Springs, FL (PRWEB) August 29, 2012
[Today in America with Terry Bradshaw, an exceptional educational program, introduces a new series about the leaders in economic development. This practice refers to the sustained, concerted actions of policymakers and communities that promote the community in a good light and showcase the economic health of a specific area. It involves the best marketing and public relations tools which help communities maintain their competitive edge. Managers in this field work with city officials and others who are in the public, private and charitable sectors, and take complaints from those not happy about the community's progress. Efforts to meet economic growth are vital to city leaders. The leaders in this field successfully blend all aspects of the community into a campaign which results in economic and population growth. The engrossing show brings the best in economic development to the viewer.
Terry Bradshaw, a popular sports celebrity, hosts the program. The former professional football player is one of the most recognizable personalities in the country. He is a veteran Pittsburgh Steelers quarterback and a National Football League Hall of Fame inductee. His skill and talent on the field helped lead the team to four Super Bowl wins and other respectable championship victories. Bradshaw retired from the grid iron and has worked in football related broadcasting for more than 20 years. Fans look forward to seeing him as co-host for a national television network's football related pregame show. In addition, he is often requested for inspirational speaking engagements.
The intriguing show covers topics which are relevant, useful and informative. Today in America TV reviews cost in the business world, features interviews with leaders in their fields and delves into projects which beautify homes. It films on location throughout the United States and Canada. Interested viewers will find it on regional and national cable television networks. More information is available at todayinamericatv.com.