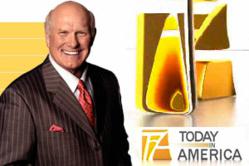 Today in America brings shows the newest practices in the medical field.
Coral Springs, FL (PRWEB) January 30, 2012
Today in America TV presents the comprehensive medical care company of Marshall/Steel. This Chicago-based firm offers a patient care management system that allows them the opportunity of having their entire health care team working as one unit and not separate ones. We are pleased to offer this exciting company as part of a new series segment.
Marshall/Steele offers a Destination Center of Superior Performance that puts the care into one central team. The end result for the patient is a more educated medical experience with a team of care givers all working together as one for the same goal.
Today in America TV showcases positive developments in many areas of American society including education, technology, business and health care. Previous health care topics included: "Tomorrows Health Solutions Today", "Solutions for Rising Costs in Healthcare"," Medical Minutes" and "Breakthroughs in Medicine Today".
Today in America with Terry Bradshaw is a cable TV program that informs, educates and entertains viewers on a myriad of topics. It can be seen on many local and regional networks and channels. Our host, Terry Bradshaw is a former Pittsburgh Steeler great, NFL Hall of Fame Recipient and today is a FOX NFL Analyst. For more information, show samples and videos, please visit our website at todayinamericatv.com.
Marshall/Steele Contact Info:
Toll: (800) 616-1406
Direct: (312) 386-9780
Web: http://www.marshallsteele.com/
###