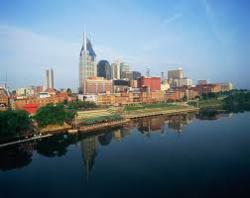 The superior educational show brings the music of quality programming to "Music City".
Coral Springs, FL (PRWEB) August 01, 2012
The engrossing and informative Today in America TV is excited to welcome "Music City", also known as Nashville, Tennessee to its roster of cities airing the award-winning program. The city received its nickname for obvious reasons. Music runs through every aspect and area of this metropolis. It is heard when walking downtown or in hotel lobbies and almost everywhere. It is also home to one of the last standing vinyl record pressing plants. For those who do not know what vinyl records are, they are the grandparents of the Ipods and MP3 players. The educational television program will be broadcast on ION WNPX-TV.
Terry Bradshaw, host of the informative show, was the Pittsburgh Steelers quarterback from 1970 to 1984. It was during this time that a Tennessee State University player named Joseph "Jefferson Street Joe" Gilliam was drafted by the Steelers. He became their starting quarterback n 1974 but lost the spot to Bradshaw who was chosen to lead the team after the first six games of that year. Gilliam passed away in 2000 after watching the Dallas Cowboys and Tennessee Titans play. He was able to watch the final Steelers game at their former home Three Rivers Stadium.
Today in America with Terry Bradshaw reviews news and trends from many industries to bring the best show possible to the viewer. It covers topics in health, technology, family, home and lifestyle that are useful to everyday living. The provocative television show films on location and is edited in South Florida. The show is broadcast on regional and national business oriented cable networks. Read staff bios, watch sample videos and learn more about the affable and down-to-earth Terry Bradshaw at todayinamericatv.com or on any of the favorite social media sites like Facebook and YouTube.