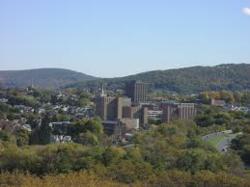 Learn about fascinating subjects on Today in America TV.
Coral Springs, FL (PRWEB) August 04, 2012
The Telly award-winning Today in America TV is pleased to release the August air dates for the Philadelphia area, which includes Bethlehem and Reading, Pennsylvania. These two American cites are notable for the contributions they make to the state and country. Bethlehem is the home to Just Born© candy company, makers of Mike and Ike©, Marshmallow Peeps© and Hot Tamales© , to name a few. Music is also a very important part of this southeastern city as one of the earliest orchestras was formed here and is still performing today. Reading is rich in history and is also proud of its ghostly establishments. Streets and roads are ominously named Spook Lane, Hex Highway, and Witchcraft Road. Residents and visitors to both cities and those in Allentown and the greater Philly area can watch the outstanding, educational program on WFMZ-TV.
There are very few people who do not recognize the beloved sports celebrity, Terry Bradshaw. He is a former Pittsburgh Steelers quarterback and NFL legend, who hosts the informative program. The Hall of Fame inductee played for the storied team for 14 years and was instrumental in leading them to four Super Bowl victories and put the then floundering pro ball team back on the gird iron map. He retired in 1984 and has worked in sports broadcasting for more than 20 years. He is currently co-host and game analyst for a national television network, a enthusiastic motivational speaker and one of the famous spokespeople for Nutrisystem.
Today in America with Terry Bradshaw is a proud leader in quality programming. The captivating show covers topics that reflect the interests of the nation, shares fascinating stories of business success and introduces solutions for common challenges. Viewers can learn about the greening of America, DIY projects, nutritional advancement, plus many more. More information about the show, its host, broadcast schedule is available at todayinamericayv.com or on social media favorite Facebook.