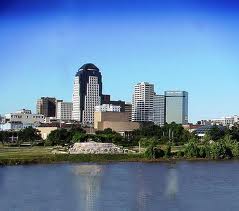 Always leading the way in quality, educational programming.
Coral Springs, FL (PRWEB) May 27, 2012
Shreveport, Louisiana is one of those cities in the South that one does not often think about. It is a city that serves as the commercial and cultural center of the tri-state region. It is widely thought of as the border between the West and the South, and it is outlined by pine forests, cotton fields, wetland and waterways. Shreveport has been host to many film productions because it offers great tax incentives and provides facilities needed by production studios. It has been called "Hollywood South" due to the visiting entertainment industry staff. Residents and visitors to the area can enjoy the award-winning Today in America TV in the month of May.
Terry Bradshaw, a Louisiana native, is the host and narrator of the engaging cable television program. He was the former Pittsburgh Steelers quarterback who helped steer the team to four Super Bowl victories and eight AFC titles. His skill on the grid iron earned Bradshaw an induction in to the Hall of Fame and he was twice named "Most Valuable Player." He spent 14 years in his professional football career with the NFL before retiring in 1984 to work as a commentator. Always popular and charismatic, Bradshaw is a regular sports analyst on a national television network, one of the famous spokespeople for Nutrisystem and an often requested motivational speaker.
Today in America with Terry Bradshaw takes pride in being a leader of educational programming. Topics on the informative show range from family and lifestyle to business and technology. The engaging cable television program films throughout the United States and Canada and is edited in South Florida. It airs regionally and nationally on business oriented cable networks. For more information about the show and its host, or to see sample videos, please visit todayinamericatv.com, or engage it on Face Book, Twitter and Pinterest.