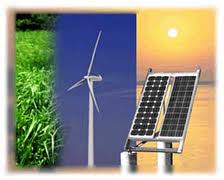 Renewable energy sources are being researched and tested every day so there will be enough for future generations to use.
Coral Springs, FL (PRWEB) July 25, 2012
Energy for future generations depends on what we do today to preserve it and find alternative means of producing it. Today in America television announces the launch of a new series dedicated to alternative and renewable energy solutions for the future. The educational program includes segments on alternative energy sources such as solar, wind and hydro power as well as the use of bio fuels. As the country grows in population, more energy will be used and more will need to be generated. Gas and oil companies are researching and coming up with fresh ideas to replace the petroleum standards we have today, and the use of wind and solar power generated already is on the rise. The provocative series examines how the new forms of energy are already being used and what can be expected in the future.
Show host Terry Bradshaw narrates the program with his well-known charismatic personality. The former Pittsburgh Steelers veteran quarterback is a National Football League Hall of Fame inductee and a game analyst on a national television network. He is a two-time Most Valuable Player recipient for two Super Bowl games and an energetic motivational speaker for corporate and charitable events.
Today in America TV is a leader in quality, educational programming for educated and affluent professionals. Topics on the outstanding show are diverse in nature and range from business and technology to family and lifestyle. Producers search the country and the rest of the world for the most engaging information to share with the audience. The show airs on business related regional and national cable networks that are familiar with the viewing public. Todayinamericatv.com offers more information about the show, its host and provides sample videos to watch. Social media fans are welcome to visit the first-rate program on Facebook, Twitter and YouTube.