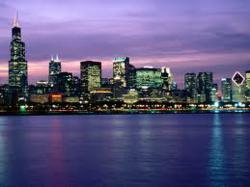 Quality programming from Today in America TV for the Midwest cities of Springfield, Champaign and Decatur, IL.
Coral Springs, FL (PRWEB) September 04, 2012
The outstanding Today in America with Terry Bradshaw show is pleased to welcome Springfield, Champaign and Decatur, Illinois to its growing list of media markets. The educational program will air on Fox WCCA-TV and WRSP-TV respectively in the month of September. Springfield is the city where President Abe Lincoln lived with his family for 30 years. It is a typical middle-America city located between Chicago and St. Louis on historic Route 66. The surrounding cities of Decatur and Champaign are surrounded by the farms which have suffered in the drought. Champaign is also called 'The Silicon Prairie" because it is dotted with well-known technology start-up companies, shares the University of Illinois at Urbana-Champaign with sister city Urbana, one of the city's finest schools. The informative program features the best in American small cities and towns and relates information which is relevant in everyday life.
Terry Bradshaw, former professional football player, hosts and narrates the show. The charismatic and friendly man has worked in television for more than 20 years with various national television networks. He held the positions of color analyst, analyst and co-host for many shows. In 1989, he was inducted into the National Football League Hall of Fame, which was when he was first eligible. His natural talent in front of the camera is one reason why he is cast in feature films and other media related projects.
No other show on television offers the quality and variety of programming which Today in America TV does. It successfully combines timely information from a diverse range of topics such as family recreation, renewable energy, home schooling options, plus more. The informative program films across the country and is broadcast on regional and national cable television networks. Learn more about it, host Terry Bradshaw and check the air date schedule at todayinamericatv.com.