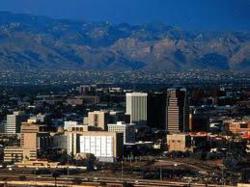 Quality, educational programming comes to "The Olde Pueblo".
Coral Springs, FL (PRWEB) July 18, 2012
The award-winning Today in America TV is excited to announce July air dates for Arizona's oldest city – Tucson. It is affectionately called "The Olde Pueblo" by its residents. This beautiful area, tucked in the Sonora desert, has a lower than average cost of living and experienced a 12% population growth in the last ten years. Tucson received its name, which means "black base", due to the volcanic mountains on the west side of the city. It is also the number two on the list of Top 10 Most Misspelled City Names in the United States. Residents and visitors can watch the Telly award-winning show on FOX KMSB-TV Tucson News Now.
The enlightening program is hosted by American football legend Terry Bradshaw. The former Pittsburgh Steelers quarterback is well-known as one of the legendary players of the team's 1970s heyday when it became a force to be reckoned with on the grid iron. Under Bradshaw's leadership and with a strong defense known as the "Steel Curtain", the team became a formidable force to face. Bradshaw was instrumental in guiding the team to four Super Bowl wins and thus earned the Most Valuable Player title twice. He retired in 1984 and has worked in sports broadcasting for more than 20 years as a reporter, commentator and analyst. His popularity keeps him busy as a motivational speaker and spokesperson for Nutrisystem.
Today in America TV with Terry Bradshaw is committed to delivering quality, educational programming to the audience. The producers scan the country to find entertaining and informational stories to share with the viewer. Topics range from family health and wellness to redefining retirement. The inspiring show films on location and airs on regional and national business related cable networks. Learn more about the show, its host and watch sample videos on todayinamericatv.com.