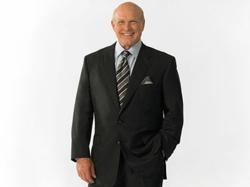 Today in America provides viewers with informative programming that is geared toward their interests.
Coral Springs, FL (PRWEB) February 14, 2012
The Producers of the Today in America TV show are thrilled to announce February air dares for Phoenix and Flagstaff, Arizona and are pleased to be shown in these areas, which are well known for travel, tourism, construction and the hi-tech industry. The show covers many topics that pertain to every day living, environmentally conscious businesses, eco and luxury travel, family recreation ideas, health and wellness and more. It is an innovative cable television program that is geared toward the affluent. It can be seen locally on KAZ-TV, "Arizona's Own".
The program's host, Terry Bradshaw, spent his career playing professional football for 14 years. He was twice named a Super Bowl MVP and has won four Super Bowl championships. He can now be seen on Fox NFL Sunday as an analyst. Bradshaw is also a highly sought motivational speaker for many Fortune 500 companies.
The Today in America with Terry Bradshaw program features compelling episodes about a broad variety of subjects that will intrigue viewers. The show can be seen on local and regional cable channels as well as national cable television networks such as CNN Headline News, Fox Business Morning, and ESPN 2 and ION. For more information about the show and its host, or to see a Today in America sample, please visit todayinamericatv.com. The site has video clips of some of the show's past episodes, along with information about show topics, details about where and when the show airs, information about the show's host, and more. The Today in America production team identifies fascinating stories about industries, entrepreneurs, businesses and more all across the country.
# # #