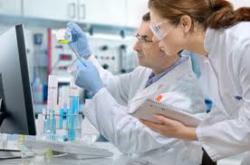 Today in America TV covers medical breakthroughs in both equipment and drug industries.
Coral Springs, FL (PRWEB) August 31, 2012
One of the great benefits of growing technological capabilities is the wide array of innovations that directly benefit the health of Americans. Today in America with Terry Bradshaw presents a series which highlights the breakthroughs in medicine today—from new vaccines to treat disease and other illnesses to combining drugs in to one pill so patients do not have multiple dosages to swallow. Every day, there are new developments in the health field that promise to bring smiles to sufferers and reassurance to their families. In the last decade, there have been advances in MS, hepatitis C, cancer, schizophrenia, diabetes, plus more to improve the quality of life while living with these diseases.
Former Pittsburgh Steelers great Terry Bradshaw hosts the show. The National Football League Hall of Fame inductee brings his warm and friendly personality to the screen and introduces the audience to the topic. He has more than 20 years of experience in front of the camera has given him the opportunity to become one of the most popular sports celebrities in the nation. A published author, actor and songwriter, Bradshaw also co-hosts an Emmy-winning football pregame show. He is the only former professional football player to receive a star on the Hollywood Walk of Fame.
The Today in America Terry Bradshaw show combs the nation to find the most intriguing stories of entrepreneurship, success and leadership to share with the viewer. The informative program offers diverse topics which reflect the lives—home and work—we enjoy every day. It delves into lifestyle, financial and technological subjects in hopes of informing the audience of something new and interesting. The compelling program films on location in the United States and Canada, and airs regionally and nationally on business oriented cable television networks. Watch sample videos, check the broadcast schedule and read more about the show at todayinamericatv.com. Social media fans can Like the show on Facebook, tweet them on Twitter and post comments after watching videos on YouTube.