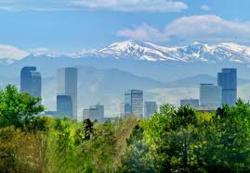 It makes us proud to air in the Mile-High City of Denver, Colorado.
Coral Springs, FL (PRWEB) October 17, 2012
Today in America TV an exceptional educational program is pleased to present air dates for the city of Denver, Colorado. They call it the "Mile High City" because its official elevation is exactly one mile above sea level and the 13th step leading up to the State Capital is set at one mile above sea level. It is the commercial, financial, transportation and energy research capital of the Rocky Mountain area. In 2011, it was ranked third by Sperling's as a City on the Edge of Greatness due to its active and emerging arts and music scene, its enthusiasm for green building and strong support of alternative sports like snow boarding. The informative show will air on ION KPXC-TV.
Show host Terry Bradshaw is a National Football League Hall of Fame inductee. He was the quarterback for the Pittsburgh Steelers for 14 years before he retired. Since then, he has worked in sports broadcasting as a commentator and analyst. He is now one of the favorite co-hosts of an Emmy-winning pregame show, an enthusiastic motivational speaker and spokesperson for name-brands Ferguson Enterprises and Nutrisystem. Bradshaw is the only NFL player to get a star on the Hollywood Walk of Fame and is often invited as a guest on talk shows.
The engaging program provides useful and valuable information to the viewer. Today in America Terry Bradshaw producers like Anne Kole and Melissa Leibowitz scour the country for the most intriguing stories to share with the audience. It explores the home and lifestyle industry, reviews costs under the business management field and unearths the hidden gems in education. The show examines issues relating to the environment and enjoys bringing the travel related stories it finds back home. Find more information at todayinamericatv.com or on social media favorite Facebook, Twitter and YouTube.