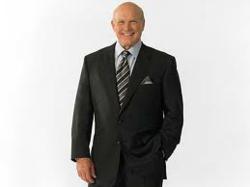 Saving energy, reusing packaging materials and managed healthcare are all options for cost containment.
Coral Springs, FL (PRWEB) April 23, 2012
It was not that long ago when it was okay to let air conditioners run all night long and to leave the lights on. Businesses did not think about every dollar they spent on supplies and utilities. However, the economic crisis left many business owners in a position of scrutinizing every penny. Frugality became the norm. Today in America TV offers a new Cost Containment Strategies that profiles guests who will educate viewers on how to reduce costs and save money. The audience will learn how re-using resources and other cost saving methods can boost the bottom line.
Terry Bradshaw, a former professional football player, is the host and narrator of the innovative cable television program. He was the dominant quarterback for the Pittsburgh Steelers who led them to four Super Bowl wins and eight AFC championship titles. His natural leadership and skills on the field earned Bradshaw a place in the Hall of Fame and was twice voted "Most Valuable Player". He retired from the grid iron in 1984 and went on to work in television for over 25 years. Bradshaw has been a co-host on sports shows, a color analyst and is now a regular on Fox NFL Sunday. His world-famous popularity and down-to-earth personality keeps him busy as a Nutrisystem spokesperson and as a motivational speaker.
The Today in America with Terry Bradshaw show is available nationally and regionally on many popular cable television networks. The show explores topics that are relevant to the lives of every day people. Learn more about the greening of America, cloud computing and family wellness, plus many more, in a manageable amount of time. The informative cable program films throughout the United States and Canada and is professionally edited in South Florida. For more information about the program its host or topics, please visit todayinamericatv.com.