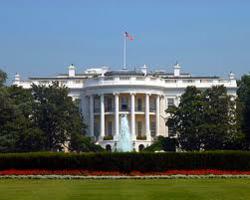 There is no other city in the U.S. to learn more about its history than Washington, D.C. It is an honor to be broadcast there.
Coral Springs, FL (PRWEB) November 13, 2012
The capital of the United States is a city rich in culture, history, education and industry. It is a place where families visit and business from around the world is practiced. The Today in America Terry Bradshaw show is pleased to announce air dates for "The District", which is what locals affectionately Washington, DC.
DC welcomes about 16 million visitors each year and an estimated $5.6 billion is spent by the city alone for tourism. The Washington Convention Center served as a major focus when the downtown area was revitalized and provides 700,000 square feet of meeting space. The informative program, which often features emerging new businesses and leaders in their fields, is available on TCN-The Comcast Network for residents and visitors to enjoy.
The program is hosted by National Football League star Terry Bradshaw. The affable Pro Ball Hall of Fame inductee was the starring quarterback for the Pittsburgh Steelers. He was one of the skilled players who was influential in leading the team to four Super Bowl wins and earned the "Most Valuable Player" title twice. Bradshaw retired in the mid 1908's after an aggravated injury refused to heal. He has since worked as a football commentator, analyst and most recently as a co-host for a variety of national television networks. The charismatic and down-to-earth celebrity is a favorite motivational speaker, frequent talk show guest and best-selling author.
Today in America TV scours the country and the globe for the most interesting stories of success, leadership and industry to share with the audience. It covers topics in a variety of fields like education, the environment, high-tech and healthcare. The engaging show films in the United States and Canada, and is broadcast regionally and nationally on business related cable television networks. Visit todayinamericatv.com to learn more. Social media enthusiasts are encouraged to hop on the program's Facebook, Twitter, Google+ pages and view some of the first-rate videos on YouTube.