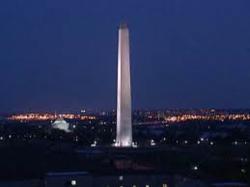 Today in America TV represents the best in informative content for the discerning viewer.
Coral Springs, FL (PRWEB) April 12, 2012
The District of Columbia was created in 1790 after the U.S. Congress approved the area to become the nation's capital. A new capital city named after George Washington was founded to the east of the port of Georgetown. Congress then consolidated the City of Washington, Georgetown and the District area under a single municipal government in 1871. Today, this area is Washington, D.C. It is not a part of any state and its motto is "Justice for All." Today in America TV is honored to announce April air dates for the District of Columbia.
Not known to most, Washington residents pay federal taxes only. They do not have a voting representative in Congress. This is why the District's license plates say "No taxation without representation." The historical city offers a large number of museums and monuments as well as festivals for every interest. Residents and visitors can watch Today in America with Terry Bradshaw on TCN-The Comcast Network.
Terry Bradshaw, the host of the innovative cable television program, is a former professional football player. His 14 year career with the Pittsburgh Steelers is respected and earned him the honor being inducted into the Hall of Fame. He is one of very few professional quarterbacks who led his team to four Super Bowl wins. Bradshaw retired from the gridiron in 1984 and has worked in television for over 20 years. He has been a television host, talk show guest, and actor. Currently, he is an analyst on Fox NFL Sunday.
The Today in America Terry Bradshaw show is available nationally and regionally on many popular television networks. The show explores topics that are relevant to the lives of every day people. It films throughout the United States and Canada and is edited in Coral Springs, Florida. Please visit todayinamericatv.com for more information about the program.