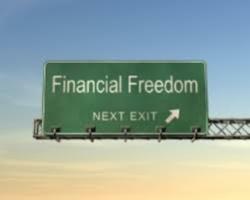 Breaking the chains of debt slavery is not as hard as one thinks. It just takes a strong resolve.
Coral Springs, FL (PRWEB) July 10, 2012
Today in America TV knows that Americans are struggling to find a job, put food on the table and gas in the car. This is increasingly difficult to do when the nation only added 80,000 jobs in the month of June. Those who are out of work often empty retirement accounts and savings accounts to make ends meet before using credit cards. Add to that the other debt one may carry such as an auto loan, mortgage and student loans and the result is a devastating personal financial situation. The informative television program announces a series that addresses debt solutions and offers inspiring interviews with experts in the industry.
Today in America with Terry Bradshaw is hosted by a beloved and respected sports celebrity. Terry Bradshaw, a former pro ball player, was the powerhouse quarterback for the Pittsburgh Steelers NFL football team. He helped steer the team to four Super Bowl wins and was named Most Valuable Player in two of them. His skill, talent and leadership have been honored with an induction in to the National Football League Hall of Fame, not long after he retired in 1984. Bradshaw has been active in the sport for more than 20 years as a reporter, commentator and analyst. In addition, he is an often-requested motivational speaker and spokesperson for Nutrisystem.
The award-winning Today in America TV reviews the most compelling topics of interest for the viewer. The entertaining show explores family and personal subjects as well as stories that relate to lifestyle and business. It films on location, edited in Coral Springs, Florida around the country and airs on regional and national business oriented cable networks. Please visit todayinamericatv.com for more information about the show, its host and to watch sample videos. It is proud leader of quality, educational programming.