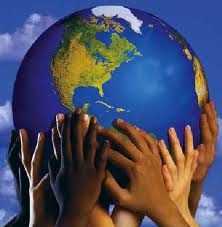 If everyone pitches in, the Earth will be a better place for our children.
Coral Springs, FL (PRWEB) April 15, 2012
Earth Week 2012 is celebrated and honored on Sunday, April 22, 2012 and the week leading up to it is called Earth Week. Many communities have activities planned for adults and kids. Today in America TV shares a list of fun activities the entire family can enjoy during Earth Week. Pitch in and help keep the Earth green and clean.

Purchase items with less packaging.
Go paperless. Encourage kids to use e-readers.
Adopt a chemical free lifestyle or switch to cleaners with natural ingredients.
Start or expand a recycling program for your home, school or office.
Plant a tree for every book you read.
Skip driving. Walk, bike or ride to the store, school, or work.
Go flexitarian – avoid meat for one day.
Unplug Appliances to reduce the use of phantom energy.
Pick up litter in the park, beach or other play areas.
Terry Bradshaw, the host and narrator of the inspiring cable television show, is a former professional football player. He held the position of quarterback for the Pittsburgh Steelers for 14 years and led his team to four Super Bowl championships. His skill and talent on the grid iron resulted in an induction to the Hall of Fame. Later, his peers chose him twice as the "Most Valuable Player". Bradshaw retired in 1984 and worked in television where he is still employed today. He is now on Fox NFL Sunday as an analyst. His popularity and well-known openness keeps him busy with motivational speaking engagements.
Today in America with Terry Bradshaw is available nationally and regionally on many popular television networks. The show explores topics that are relevant to the lives of every day people. Learn more about the environment, on-demand software and family recreation ideas, plus more, in a manageable amount of time. The compelling program films throughout the United States and Canada. For more information about the program, please visit todayinamericatv.com.