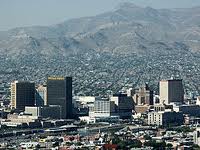 Everyone can enjoy the programming of Today in America TV in El Paso, TX.
Coral Springs, FL (PRWEB) August 16, 2012
A leader in quality educational programming, Today in America TV is pleased to release August air dates for the west Texas city of El Paso. The enlightening program will be broadcast on ABC KVIA-TV. There is no other city as far west as El Paso and one so close to the Mexican border, yet it was still ranked number 3 by Bert Sperling and State Farm Insurance as one of the most secure places to live in the United States for 2011. The city also boasts a low-cost of living. It is home to the U.S. Army's massive Fort Bliss installation, and more than 70 Fortune 500 companies which include The Hoover Company, Boeing and Helen of Troy Limited, which labels include Vidal Sassoon and Sunbeam to name a few.
Program hosts and narrators can often be boring and not recognizable. Today in America with Terry Bradshaw is honored to have one of the most respected and beloved sports celebrities in the nation heading the program. He is a former Pittsburgh Steelers quarterback and National Football League Hall of Fame inductee. His skill and talent on the grid iron helped lead move the team into national prominence and win four Super Bowl games. Bradshaw retired after 14 years in pro ball and has worked as a color analyst, pregame show host and held other football related broadcasting jobs for more than 20 years. He is an enthusiastic motivational speaker and a spokesperson for Nutrisystem.
Today in America with Terry Bradshaw reviews costs, interviews the leaders in industry, features inspiring entrepreneurs and shares valuable information with the viewer. Producers of the show search throughout the country for the best in America. The engaging show films on location and airs on regional and national business oriented cable television networks. Background information about the program, host Terry Bradshaw and featured videos are available at todayinamericatv.com.