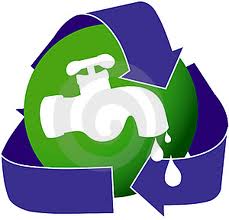 Offering the best in educational programming on topics that have an impact.
Coral Springs, FL (PRWEB) May 09, 2012
This year, the warmer temperatures are arriving earlier than before. Some states are experiencing record-breaking highs when the average should be less. This means landscaping will dry out sooner and will need to be watered more often. Today in America TV offers solutions in water conservation in a new series dedicated to the environment. The tips below are helpful to get started in water conservation.

Call local water districts for a free home water survey to better determine what your garden needs.
Collect rain water and use it for watering plants.
Turn the faucet off while brushing teeth. This saves 5-10 gallons per person/per day.
Install a low-flow toilet, which uses 1.28 gallons per flush.
If there is an aquarium in the home, use the water from it when cleaning to water plants. Plants love aquarium water.
Wash only full loads of clothes and full loads of dishes in the dishwasher.
The host of the award-winning cable television program is sports legend Terry Bradshaw. He played professional football for the Pittsburgh Steelers for 14 years as the quarterback. His skill on the grid iron helped steer them to four Super Bowl victories and eight AFC championships. Bradshaw was inducted into the Pro Ball Hall of Fame and was twice voted "Most Valuable Player" twice. He retired in 1984 and started to work in television, where he is a regular on sports shows today. His popularity and outgoing personality keeps Bradshaw active with speaking engagements and as the spokesperson for Nutrisystem.
The Today in America Terry Bradshaw show covers topics that are relevant to the lives of everyone. The informative cable television program films throughout the United States and is professionally edited in Coral Springs, Florida. It is broadcast regionally and nationally on a variety of cable news networks. Please visit todayinamericatv.com for more information about the show, its host or to view the fan page. The educational program engages on all social media platforms such as Face Book, YouTube and Twitter.