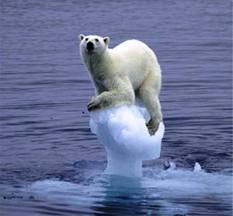 Protecting the earth is the responsibility of everyone.
Coral Springs, FL (PRWEB) April 18, 2012
The Today in America TV show launches a new series that will have a significant impact on the audience during Earth Week 2012. It will explore the urgent environmental challenges every nation faces today. Issues such as auto and green gas emissions, climate change, and widening the endangered species list, to name a few, are on the engrossing program agenda. The cable show takes a thorough look at these alarming issues in a new eye on environment series.
The host and narrator of the Today in America Terry Bradshaw program is sports celebrity Terry Bradshaw. The former professional football player, actor and published author is a Pro Ball Hall of Fame inductee and two-time "Most Valuable Player" winner. His 14 year career as the Pittsburgh Steelers starring quarterback is still respected today. He led his team to four Super Bowl titles and won eight AFC championships during his time on the grid iron. Bradshaw retired in 1984 and immediately began to work in television as a sports show host. His vivacious personality and experience in public speaking keeps him busy with inspirational speaking engagements and co-hosting sports programs. He is now on Fox NFL Sunday as an analyst and is also a spokesperson for Nutrisystem, the weight loss program. He is widely known as one of the nations most respected sports heroes.
The Today in America with Terry Bradshaw show is available nationally and regionally on many popular cable television networks. The show explores topics that are relevant to the lives of every day people. Learn more about the greening of America, cloud computing and family wellness, plus many more, in a manageable amount of time. The informative cable program films throughout the United States and Canada and is professionally edited in South Florida. For more information about the program its host or topics, please visit todayinamericatv.com.