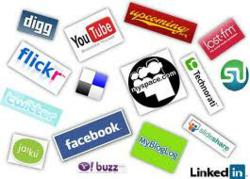 Facebook is the most-downloaded mobile app in the world.
Coral Springs, FL (PRWEB) May 31, 2012
Social media icon Facebook claims they will have over 1 billion users by the end of 2012. More than half a billion people sign onto it every day, over 400 million people view, post and upload content to it with mobile devices and one in every 13 people on Earth is on it. Today in America TV could not be more excited to announce their growing presence on the most favored site with location shots, back stage videos and interviews with the cable television show's host sports celebrity Terry Bradshaw. The award-winning program's Facebook page contains fan sites to favorite sports teams, featured guest's home pages, and someone even posted an old photo of Bradshaw from his university days. We Like you if you Like us.
Terry Bradshaw, former pro ball player, is the host of the educational cable television program. He was the star quarterback for the Pittsburgh Steelers who helped guide the team to many championship titles. His skill on the grid iron and strong passing arm earned him an induction to the Hall of Fame and he was given the title of "Most Valuable Player" twice. Bradshaw retired from professional football after 14 years and has been a regular on sports programs for more than 20 years. Today, he is a spokesperson for Nutrisystem and an often requested motivational speaker.
Today in America with Terry Bradshaw is a leader in quality, educational programming. The informative cable television program covers topics that relate to the life of the general audience such as family recreation, Eco-friendly vacations and many more. It films around the country and is edited in Coral Springs, Florida. The show airs regionally and nationally on business oriented cable networks. For more information about the show and its host, or to see sample videos, please visit todayinamericatv.com, or Like it on Facebook.