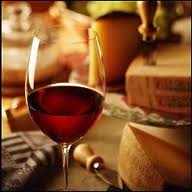 Our Home series is dedicated to those who wish for the finer things in life.
Coral Springs, FL (PRWEB) September 08, 2012
Living is not that easy these days. People are struggling to make ends meet. But there are ways to enjoy the better things in life. Today in America with Terry Bradshaw offers Accents to Finer Living through their Home series. The creative program takes viewers through simple steps to find the resources needed to enjoy a better life, introduces them to services, products and businesses which will enhance their lives without breaking the budget. Whether it is fine wine, a better television or luxurious bed linens, there is always a way to treat oneself. Times are hard for most people. Why not reward an accomplishment with something yearned for?
Terry Bradshaw, a former Pittsburgh Steelers quarterback, hosts the show. The National Football League Hall of Fame inductee is one of the most popular sports celebrities in the nation. His 14 year career in professional football earned Bradshaw bragging rights as his all-time passing record is still unbroken today. He retired from the grid iron in 1984 and has worked in sports broadcasting for more than 20 years, as a commentator and analyst. Today, he is a regular on an Emmy-winning pregame show, an often requested speaker at corporate and charitable events, and Nutrisystem spokesperson.
The Today in America TV producers scour the country for the most intriguing stories to share with the audience. The show covers topics which reflect the leading topics affecting the nation, reviews cost effectiveness and addresses complaints from communities to their economic development boards .It takes pride in being a leader of quality, educational programming. The show films across the country and in Canada and is distributed on regional and national business oriented cable television networks. Sample videos and the broadcast schedule can be found at todayinamericatv.com. Social media fans are welcome to Like the show on Facebook, tweet it on Twitter and watch sample videos on YouTube.