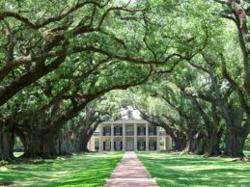 Providing the best educational and entertainment programming in the Old South.
Coral Springs, FL (PRWEB) May 04, 2012
Savannah, Georgia, is located in the southern part of the state and nicknamed "The Southern Bell of the Georgia Coast", as well as "The Hostess of the South" for good reason. Locals make visitors feel welcome and feed them well with many fine restaurants serving down home Southern cooking. The city's charm is also a result of respect for its past. There are many small neighborhoods with renovated turn-of-the-century homes on streets lines with trees dripping in Spanish moss. No skyscrapers are found and any modern building or shopping center is located outside of town. This helps keep anyone who visits or resides there with the feeling of the Old South. Savannah is the country's largest urban landmark district. Residents and visitors can watch the award-winning Today in America TV on ABC WJCL-TV.
Terry Bradshaw, a Southerner and former professional football player, is the host of the educational cable program. He was the dominant quarterback for the Pittsburgh Steelers who led the team to four Super Bowl victories and eight AFC championships. His skill on the field earned Bradshaw an induction in to the Pro Ball Hall of Fame. He retired from the grid iron in 1984 and has worked in television for more than 20 years. He is an analyst on Fox NFL Sunday and a spokesperson for Nutrisystem. His enduring popularity and charisma keeps him active with motivational speaking engagements.
The Today in America with Terry Bradshaw cable program covers topics that matter in the lives of everyone. Topics include family recreation ideas, cultural travel options and many more to entertain and educate the viewer. The informative show films throughout the country and is professionally edited in Coral Springs, Florida. It is broadcast on a variety of regional and national cable networks in a convenient time frame. For more information about the show, its host or to see sample videos, please visit todayinamericatv.com.