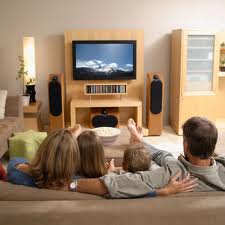 Today in America with Terry Bradshaw is an American program that is broadcast across the nation and in Canada.
Coral Springs, FL (PRWEB) August 05, 2012
Today in America TV, the engrossing, educational program, is thrilled to offer August air dates in the United States and Canada. This month's programming will be broadcast in the new media markets of Nashville, Tennessee and Tucson, Arizona. It is also broadcast across the country from as far northwest as Vancouver, Canada to as far southeast as Sarasota, Florida. The show brings its Telly award-winning content to the Midwest and Northeast, blanketing the plains and prairies and airing in the former home city of host Terry Bradshaw, Pittsburgh, Pennsylvania.
The always charming sports analyst is a former Pittsburgh Steelers quarterback and NFL legend, who hosts the informative program. He is the NFL legend whose nickname was "the man with the cannon arm" due to his powerful passes. Terry Bradshaw was one of the leading players who pushed the team to become a formidable force on the grid iron and led them to four Super Bowl victories and eight AFC championships. He retired in 1984 and is still one of the most recognized and respected sports celebrities in the nation. Bradshaw is a game analyst and co-host on a national television network, a spokesperson for Nutrisystem and a favorite speaker for corporate events and charitable causes.
Today in America with Terry Bradshaw is a proud leader in quality programming. The captivating show covers topics that reflect the interests of the nation, and successfully blends business, health, technology, and lifestyle news. Viewers can learn about the environment, bringing the inside out, breakthroughs in medicine, and more. Watch the feature interviews with special guests who are making their mark in their industry and world. The program airs on regional and national business oriented cable television networks. More information about the show, its host, broadcast schedule is available at todayinamericayv.com or on social media favorite Facebook.