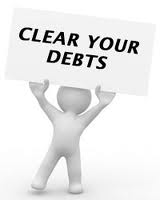 Quality educational programming on topics everyone can relate to.
Coral Springs, FL (PRWEB) May 16, 2012
The Consumer Financial Protection Bureau, a federal agency, estimates that 30 million Americans have debt with collection agencies. Whether it is mortgage, credit card, student loans or any other kind of debt, getting out of debt and staying out of debt is not the most pleasant or easy task to deal with. Working with collection agencies can lead one to extreme distress. Today in America TV offers a series on the topic directed to those who need advice to become debt free. Below are seven items to remember before talking to any collector or debt relief company.
1. Know what you owe – add up each and every dime to each and every company.
2. Set an emergency fund – backup savings prevents going more into debt.
3. Repay aggressively – do a net search for a debt calculator that lets you run "what if" scenarios with different amounts and deadlines. Choose a repayment plan that allows for food, gas and medical expenses. Everyone is entitled to that no matter what their debt load is.
4. Journal what is spent– keep a spending journal every day for two weeks to find out where your money is going.
5. Imagine – Imagine what life will be like after debt is paid off. Imagine no more calls from collectors.
6. Pay with cash – Keep only one card for emergencies and use cash to buy everything. It is not as hard as it sounds.
7. Adopt a no excuses attitude – do what has to be done, with no excuses, to pare down debt, get out of and stay out of debt for good.
Terry Bradshaw, former professional football player, is the host of the engaging television program. He was the main quarterback for the Pittsburgh Steelers who led the team to many championship victories. His skill on the grid iron resulted in an induction into the Pro Ball Hall of Fame and two being named "Most Valuable Player" twice in his 14 years with the NFL. Bradshaw retired in 1984 and has worked in broadcasting for more than 20 years. He is now a sports analyst for a television network and a spokesperson for Nutrisystem.
Today in America with Terry Bradshaw reviews and profiles topics that are of interest to everyone. It films around the country and is edited in South Florida. It airs nationally and regionally on business oriented cable networks. For more information about the show or its host, please visit todayinamericatv.com.