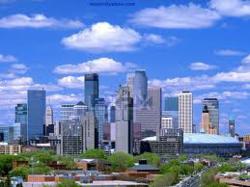 Fresh stories about meaningful topics.
Coral Springs, FL (PRWEB) April 27, 2012
The city of Grand Rapids, Michigan is one of the major growers for America's produce. Kent County, where the city is located, is well-known for the peaches, carrots, apples and Christmas trees that are grown there. These products are key ingredients for the making of a healthy lifestyle. Today in America TV announces April air dates for the city. The award-winning cable television program reviews healthy lifestyle option and is available on CNN Headline News.
What is not widely known about Grand Rapids is that was ranked the fifth healthiest town for men by Men's Health Magazine in 2002. It is also the sixth in rank for fishing in the United States and is short drive to Lake Michigan. Miles of sandy beaches, clean air and plenty of activities for everyone to enjoy, Grand Rapids, Michigan is the place to see.
Terry Bradshaw is the host of the educational cable television program. He is a popular sports celebrity who played professional football for the Pittsburgh Steelers. His natural leadership and skills helped steer the team to four Super Bowl victories and earned him the "Most Valuable Player" title twice in his 14 year career. Bradshaw retired from the game and has worked as an actor and sports show co-host for over 25 years. He is currently on Fox NFL Sunday as an analyst and as a spokesperson for Nutrisystem.
Today in America with Terry Bradshaw prides itself as a leader in educational programming. The show explores topics that are relevant to the lives of every day people. Learn more about the e-learning options, family recreation, and credit repair in a manageable amount of time. The informative cable program films throughout the United States and Canada and is professionally edited in South Florida. For more information about the program its host or topics, please visit http:// todayinamericatv.com.