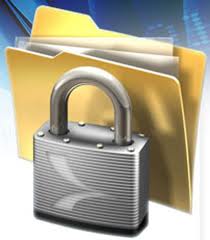 You have to spend money to save money later on security breaches.
Coral Springs, FL (PRWEB) July 13, 2012
It used to be that all a business needed to keep things safe was a lock on the front door, a safe bank and later an encrypted card key for entry doors. Today, businesses need a fail-proof network firewall, a secure server and an encrypted database for sensitive records. Today in America TV is pleased to announce the launch of a new series dedicated to IT and enterprise Solutions. It light of the recent spate of corporate and online hacks to well-known companies like Yahoo, LinkedIn, and Gawker, which saw user log in credentials exposed online, the award-winning television program, brings information to the viewer in hopes of keeping private and business related information safe and secure.
The following tips are good for both personal and business information:

Log in and passwords: do not use the same user name and password for all accounts. Do not use "password" as the password and do not use letters and numbers in sequential order.
Use a strong user name and password that contains a capital letter, small letters, number and symbols. Pass phrases work well too.
Keep log in information in a safe place and preferably not on a company server.
Host Terry Bradshaw is one of the most recognized and popular sports celebrities in the nation. He is the National Football League Hall of Fame quarterback who, with teamwork, led the Pittsburgh Steelers to four Super Bowl game wins and turned the team into a dominant professional football club. His skill and talent has been honored and his passing records are still not broken today. Bradshaw retired in 1984 and continues to work in the sport as an analyst during the football season. He is also a favorite speaker at motivational events and one of the familiar spokespeople for Nutrisystem.
Today in America with Terry Bradshaw reviews breaking trends and news as it relates to home, work and relaxation. The enlightening show takes pride in being a leader of quality, educational programming. It films on location and airs on regional and national business oriented cable networks. More information, including sample videos, is available at todayinamericatv.com.