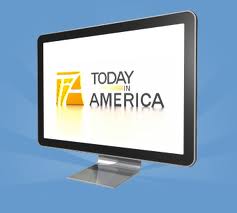 Use what you have to save more of the world.
Coral Springs, FL (PRWEB) April 22, 2012
Home design and decorating magazines are highlighting more houses and homes made from natural, reclaimed and recycled products such as wood, bamboo, recycled metal and paper. As more people become aware of the Earth and it diminishing resources, the choice is being made to use what we already have instead of depleting more of the world. Today in America TV introduces the Sustainable Lifestyle series to provide more information about this emerging trend.
Practitioners of sustainable living often attempt to reduce their carbon footprint by changing the method of transportation, energy consumption and diet. Those in favor of sustainable living carry on life in ways that are consistent with sustainability, in natural balance and respect for the Earth and its resources. The Today in America Terry Bradshaw show features guests who are making this change work.
Terry Bradshaw, a former professional football player, is the host of the compelling cable television show. His 14 year career with the Pittsburgh Steelers was highlighted with four Super Bowl wins and a place in the Hall of Fame. He was twice honored with the "Most Valuable Player" title by his colleagues. Bradshaw retired from the grid iron in 1984 and has worked in television for over 25 years. He is now an analyst on Fox NFL Sunday and a spokesperson for Nutrisystem. His well-known popularity and outgoing personality keeps him active with motivational speaking engagements.
The Today in America with Terry Bradshaw show is available nationally and regionally on many popular cable television networks. The show explores topics that are relevant to the lives of every day people. Learn more about the greening of America, cloud computing and family wellness, plus many more, in a manageable amount of time. The informative cable program films throughout the United States and Canada and is professionally edited in South Florida. For more information about the program its host or topics, please visit todayinamericatv.com.