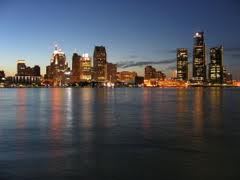 Proud to air in the "Motor City" of Detroit, Michigan
Coral Springs, FL (PRWEB) October 18, 2012
No city in the United States can call itself "Motor City" or "Motown" other than Detroit, Michigan. Today in America with Terry Bradshaw is proud to air in this area during the month of October. The sturdy city by the Great Lakes is home to more American car makers than any other. It will, in fact, be the home to the new General Motors Cadillac ELR plug-in hybrid in 2013. Detroit also has a long and respectable history in the music business producing such legends as Iggy Pop, Bob Seger and many others. It is an area rich in hard work, American pride, resilience and history. Residents and visitors can see the educational program hosted by NFL legend Terry Bradshaw on WADL-TV.
The former Pittsburgh Steelers quarterback is a popular sports celebrity. He is one of the co-hosts of an Emmy-winning professional football pregame show and a spokesperson for name-brands Ferguson Enterprises and Nutrisystem. Bradshaw retired from the grid iron in the mid 1980s after leading the team to four Super Bowl victories and later was inducted into the NFL Hall of Fame. His popularity has never waned as he has worked in sports broadcasting for more than 20 years and is a best-selling author.
Today in America TV is a unique program which covers a diverse range of topics. It examines business management solutions, explores Eco and cultural travel and reviews healthcare costs. Producers scour the country for the best in America and Canada and bring back exciting stories of success and ingenuity. The show films in the United States and Canada and is distributed on regional and national cable television networks geared toward business news and information. Todayinamericatv.com provides more information about the show and its host, as well as offering the broadcast schedule. Social media enthusiasts are welcome to engage the show and its staff on Facebook, YouTube and Twitter.