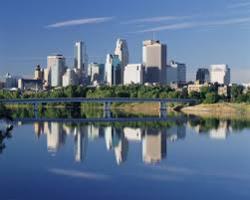 The best in educational television programming comes to the Twin Cities.
Coral Springs, FL (PRWEB) April 25, 2012
The Twin Cities of Minnesota are on the top. Both locales made Sperling's Best lists in recent years. Minneapolis is ranks number two for Top Cities for Affordable Vacations and St. Paul is ranked number one in Best US Cities for Seniors in 2011. The clean air and plenty of cultural activities make this area a top choice for families. Residents and visitors in the area can watch the award-winning Today in America with Terry Bradshaw on CNN Headline News.
If it is a day full of fun for the entire family that is needed, there is no better place than Minnesota's Twin Cities. The area boasts live theaters, sports teams, toy stores and other family friendly recreation. St. Paul is one of the safest cities for families with young children. Minneapolis means City of Lakes and nature's beauty is all around in this bustling area. It would be hard to run out of ideas in this naturally beautiful area.
The host of Today in America TV is sports celebrity Terry Bradshaw. He is a professional football veteran who was the starring quarterback for the Pittsburgh Steelers. His leadership helped steer the team to four Super Bowl wins and eight AFC championships and garnered Bradshaw an induction into the Hall of Fame. Well-known for his skill on the grid iron, he earned the title of "Most Valuable Player" twice in his 14 year career. He retired in 1984 and has been a fixture on television sports related shows for over 25 years. He is now on Fox NFL Sunday as an analyst, a spokesperson for Nutrisystem and an often requested motivational speaker.
Today in America with Terry Bradshaw prides itself as a leader in educational programming. The show explores topics that are relevant to the lives of every day people. Learn more about the e-learning options, family recreation, and family wellness in a manageable amount of time. The informative cable program films throughout the United States and Canada and is professionally edited in South Florida. For more information about the program its host or topics, please visit todayinamericatv.com.