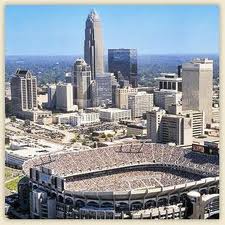 Distinctive, educational, riveting programming for "The Queen City".
Coral Springs, FL (PRWEB) July 28, 2012
The top-rated Today in America with Terry Bradshaw is pleased to offer air dates for Charlotte, North Carolina. It is the largest city in the state and was nicknamed "The City of Churches" for its many places of worship, mainly Presbyterian, during the 1800s. Today, it is the second largest banking center outside one New York City due to the many financial center headquarters located there. Charlotte shines with its tall and shiny skyscrapers yet maintains its southern charm and civility which is well-known to most everyone. The city boasts one of the easiest airports to maneuver with connections leading to the world. Residents and visitors can watch the Telly award-winning program on WAXN-TV 64 Eyewitness News.
The captivating television show is hosted by the equally captivating Terry Bradshaw. The former Pittsburgh Steelers quarterback is a nationally known sports celebrity. He played professional football for 14 years in the NFL. His talent and skill on the grid iron earned Bradshaw the "Most Valuable Player" title twice and later, an induction into the National Football League Hall of Fame. He has worked as a game analyst for more than 20 years, and is currently a co-host for a Sunday football show on a national television network. Additionally, he is a spokesperson for Nutrisystem and a favorite on the motivational speaking circuit.
Today in America TV is a unique program that reviews information about an array of topics directed toward the educated viewer. The audience can watch intriguing videos from successful entrepreneurs, be educated about the best places to live, work and relax, and find useful information about lifestyle and home options. It air regionally and nationally on business oriented cable networks. Learn more about the show, its host Terry Bradshaw and see the broadcast schedule at todayinamericatv.com or visit it on Facebook, Twitter or YouTube.