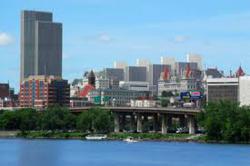 The best in quality programming for Albany, NY and its residents.
Coral Springs, FL (PRWEB) September 06, 2012
The state capital of New York was rated eleventh by Sperling's Best Places as one of the 2011 Best U.S. Cities for Seniors. It was also rated as being one of the safest cities for seniors with the lowest rates of property and violent crimes. Today in America with Terry Bradshaw is pleased to release air dates for the city of Albany. The iconic American city is an important transportation hub as the Erie Canal connects the Great Lakes with New York City via the Hudson River in Albany. Health care and research are major contributors to its economy. Residents and visitors in the city and surrounding communities can watch the first-rate program, hosted by NFL star Terry Bradshaw, on WRNN-TV "New York's Regional News Network".
Television show hosts can often be dry and bland when delivering information. But Terry Bradshaw is far from being dull. His more than 20 years of experience in television broadcasting is evident as he narrates the program. Bradshaw, a former Pittsburgh Steelers quarterback, made professional football history when he led the team to four Super Bowl victories and other national championship games. He retired from the game in the mid 1980's and was inducted into the NFL Hall of Fame in 1989, his first eligible year. Since then, he was been a regular on football pregame shows, a game commenter for several national television networks and Nutrisystem spokesperson.
Today in America TV spans the world to find intriguing stories which will relate to the lives of the audience. Topics such as family health, Eco travel, digital home solutions, and more are presented in an entertaining manner. The show films throughout the country and is distributed on regional and national business oriented cable television networks. Visit todayinamericatv.com to watch sample videos, check the air date schedule for your city or to learn more about the engrossing, educational program.