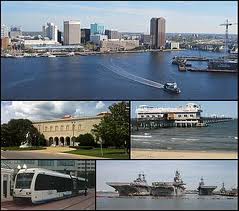 We are excited to welcome four new media markets this month.
Coral Springs, FL (PRWEB) October 03, 2012
The distinguished Today in America TV program is pleased to announce the release of October air dates for the United States and Canada. It is excited to include the addition of several new media markets of Los Angeles, California, Rochester, New York, and the southern cities of Norfolk and Newport News, Virginia. The engrossing show, hosted by National Football League Hall of Fame inductee Terry Bradshaw, brings compelling topics to the viewer in a format which is educational and entertaining, from coast to coast and to our Canadian neighbors to the north.
Terry Bradshaw, former Pittsburgh Steelers quarterback, is one of the most beloved sports celebrities in the country. He was the player whose natural leadership and talent helped propel the storied team to four Super Bowl triumphs and other national championship victories. Bradshaw retired from the game in the mid 1980s and has been a fixture on football related shows ever since. His almost 30 years of experience in front of the television camera as a commentator and analyst gives him the seasoned appearance he conveys on the program which carries his name.
The Today in America Terry Bradshaw show films throughout the United States and Canada and is carried on regional and national business oriented cable television networks. Producers of the show like Gary Baris and Anthony DiMellio scour North America for engrossing stories of business success, entrepreneurial achievement and enjoy introducing new products and services to viewers. It brings out the best in America and highlights the cities best suited for personal and business growth. Feature interviews are with experts and entrepreneurs in different industries such as technology, home and lifestyle, environmental, financial and more. Visit todayinamericatv.com for more information or to take advantage one-click connections to the show's social media pages.