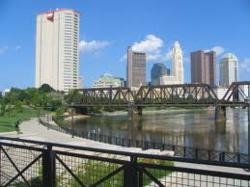 Columbus, Ohio is one of the best cities to raise a family. We are proud to broadcast there.
Coral Springs, FL (PRWEB) February 08, 2013
The outstanding Today in America TV show is pleased to announce February air dates for Columbus, Ohio. The city is ranked number 2 by Sperling's Best Places for being one of the Safest Cities for Young Families in the United States. Its zoo and aquarium is also ranked high on national lists as it is for being one of the most affordable cities. It is a diverse area with many interactive and fun things for children. Business Week ranked Columbus as one of the Best Cities in Ohio to Raise Children. The entertaining and informative program will air on Doppler 10 Now WBNS-TV Weather at 8 AM
Show host Terry Bradshaw was the starring quarterback for the Pittsburgh Steelers and the one who led the team to four Super Bowl victories. His skill and leadership on the gridiron was rewarded with an induction into the NFL Hall of Fame. Bradshaw carried the best all-time passing record until recently. He retired in the mid 1980's and has worked steadily as a pro football commentator, color analyst and now as one of the co-hosts of a pregame show on national television. Bradshaw has authored three books and has acted in comedic feature films. His warm personality and fun-loving sense of humor keeps him busy on the motivational speaking circuit.
Today in America is a proud leader in informative, quality programming. It covers a wide variety of topics in areas such as family recreation, the environment, home and lifestyle options, plus many others. The show features interviews with intriguing entrepreneurs and highlights emerging leaders in different fields. The show films on location throughout the U.S. and Canada, and is broadcast on many national and regional cable television stations. Learn more about the program and its host at http://www.todayinamericatv.com, on Facebook, Twitter or Google+.