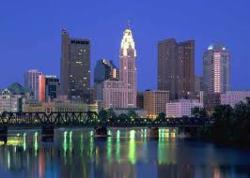 The best in educational programming for Ohio's state capital.
Coral Springs, FL (PRWEB) September 05, 2012
Got kids? Today in America with Terry Bradshaw, a show which focuses on family related topics airs in Columbus, Ohio and surrounding areas in September. The fascinating program will be shown on Doppler 10 Now WBNS-TV Weather. The city is one of the safest places for families with young children, as rated by Bert Sperling's Best Places. It has the lowest incidence of vehicle-related deaths and child poisonings and has a low number of pedestrian accidents, which helped it get the good ranking. Another honor the city received came from the acclaimed INC magazine which describes it as "clean, with good schools, reasonably priced housing, and a college-town atmosphere that helps attract and retain young people."
Show host and NFL great Terry Bradshaw is widely known as one of the greatest professional football quarterbacks in American sports. He is also one of the most recognized and is often requested to speak at motivational events. His leadership, skill and talent on the grid iron earned an induction into the pro ball Hall of Fame. Bradshaw retired in the mid 1980's and has been a regular on sports related programs for more than 20 years. He will soon return to the number one NFL pregame show in which he co-hosts with Howie Long, Jimmy Johnson, and others as football season ramps up.
Today in America TV offers a new and creative look into the topics affecting the lives we lead every day. It looks at family wellness, education, and the environment. The show films on location throughout the United States and Canada, and is distributed by regional and national business related cable television networks. To learn more about it, host Terry Bradshaw or to view the air date schedule, please visit todayinamericatv.com.