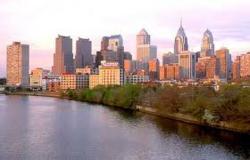 Proud to air in the one of the most historically important cities in the U.S. − Philadelphia, PA.
Coral Springs, FL (PRWEB) October 26, 2012
The first thing that comes to mind when someone mentions Philadelphia are Philly cheese steaks. The hearty sandwich was invented in 1930 in South Philly at Pat's King of Steaks, which is directly across the street from competitor Geno's Steaks. Both famous places are still open 24 hours a day. The eclectic city is a great place to take a family on vacation. It offers an abundance of fun, learning experiences for kids and terrific dining and shopping for the adults. The city is one of historical importance in the United States being the first U.S. capital for a brief period of time, and the place where the American flag was made. Indeed, this is one of the best places to visit. Residents and visitors can watch the educational Today in America TV on WFMZ-TV.
Terry Bradshaw, the host and narrator of the informative program is a former professional quarterback. He played for the Pittsburgh Steelers for 14 years before he retired due to an aggravated injury. He has worked in broadcasting for more than 20 years as an analyst and commentator. Now, he is one of the beloved co-hosts of a football pregame show, a best-selling author and an enthusiastic inspirational speaker. Bradshaw is widely known as one of the popular sports celebrities in the country.
The Today in America Terry Bradshaw show is an innovative program featuring interviews with leaders in their fields and explores topics which affect the way we live today. Viewers have the opportunity to enjoy programming about a renewable energy company training military veterans in a new career. The program provides new and ingenious content in education, business and the home and lifestyle industries. Get more information and find the air dates for your city at todayinamericatv.com or on Facebook, Google+ and YouTube.