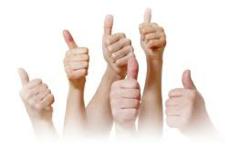 Revenue sharing with local vendors saves cities on operational expenses and builds alliances.
Coral Springs, FL (PRWEB) August 02, 2012
More American cities are facing bankruptcy everyday. First responder service providers are being asked to take pay and benefit cuts. Today in America TV, a leader in quality, educational programming, is proud to announce the first of the three-part "American Cities" special called "Building Alliances through Revenue Sharing". This informative and entertaining piece features interviews with city officials and local vendors who are working together provide valuable services during difficult economic times. "We are learning that city mayors and other local leaders must be diligent in finding ways to bring revenue in while providing citizens with needed services", says Associate Producer Patrick Halliday.
Services such as operating parking lots, fixing potholes, making directional signage paving new roads and repaving older roads, etc. are a few of the outsourced tasks from local tradesmen that share revenue with the city. Maintenance is also a source of great expense. Under revenue sharing agreements with some cities, the repair and rebuild of guardrails, bridges and sidewalks falls under revenue sharing agreements. This is a win-win situation for both as it provides the essential services a city cannot afford to maintain or pay for, gives the vendor a stake in his community, allows him to make some money and builds an alliance between the people and the city.
Today in America with Terry Bradshaw is a unique program hosted by NFL Hall of Fame quarterback Terry Bradshaw. The former Pittsburgh Steelers pro ball player narrates the show with his familiar friendly personality. His lasting fame and popularity keeps him active with speaking engagements and as a spokesperson for Nutrisystem. The captivating program covers topics that reflect the nation, its issues and people such as the greening of America, best little town and cities in the United States, plus many more. Get more information about the show, its host and watch sample videos at todayinamericatv.com.