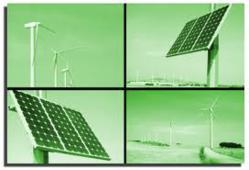 It is imperative that people know we need to continue to find new ways to generate energy. I am very excited to lead our new segment on renewable sources of energy.
Coral Springs, FL (PRWEB) November 05, 2012
The Today in America in America Terry Bradshaw show is proud to announce Rob Posner will head the new renewable energy segment. Posner brings many years of experience to the topic and is nearing his 10th anniversary with the educational program. He is originally from New York and has lived in the South Florida area for well over 15 years. "I feel strongly about finding new ways to source energy in this country. The United States is rich in natural resources which we need to cultivate in order to be competitive with our allies." His strong commitment to sharing valuable new information about renewable energy sourcing businesses will be an asset to the audience.
The informative program is hosted by former Pittsburgh Steelers quarterback Terry Bradshaw. He is most known for the four Super Bowl games he led his team to win and the many other national championship victories. His leadership skills and talent for the sport earned Bradshaw two MVP titles and an induction into the Pro Ball Hall of Fame. He retired from the game in the mid 1980's and has worked in sports broadcasting for almost 30 years. Currently, he is one of the co-hosts for a pregame show, a spokesperson for Nutrisystem and a favorite guest on talk shows. The outgoing and friendly sports celebrity is also a best-selling author.
The award-winning program dives into topics which are relevant and useful. It takes an inside look at a variety of industries such as the environment, business management, and education, and showcases companies carving a niche in their fields. Today in America TV films throughout the Untied States and Canada, and is broadcast on regional and national cable television networks geared toward business news. More information is available at todayinamericatv.com or on Facebook, Twitter, YouTube and Google+.