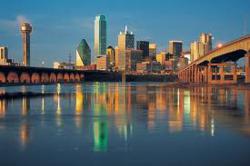 Place it safe and watch Today in America TV, an educational and entertaining program.
Coral Springs, FL (PRWEB) August 21, 2012
The top rated Today in America TV is excited to announce August air dates San Antonio, Texas. The city, which is the seventh largest in the country is famous for its historical independence from Mexico. Many remember the mantra 'Remember the Alamo!" from history lessons. This is where Davey Crockett and others made their last stand for freedom. San Antonio has near perfect weather and their cost of living is 16% lower than the U.S. average, making it a great place to live, work, play and relax. It retains a small town atmosphere all the while serving as the headquarters for five of the countries major military installations, earning its nickname "Military City". Residents and visitors can watch the Telly award-winning program on ION KPXL-TV.
Host Terry Bradshaw is a former professional football player. He was the leading quarterback for the Pittsburgh Steelers who helped lead the team to its many championship games and thus turned the team into the formidable force on the grid iron it was. His talent and skill for the sport earned Bradshaw an induction into the National Football League Hall of Fame. An injury forced "the man with the cannon arm" to retire in 1984. He immediately went to work in sports broadcasting where he has spent more than 20 years in the public eye. His popularity keeps him busy as an inspirational speaker, spokesperson for Nutrisystem and favorite talk show guest.
Television programs on the air run the gamut from straight news to entertainment type shows and cover everything you can possibly imagine. Today in America with Terry Bradshaw focuses on information in the business, technology, health and lifestyle industries. Feature interviews and sample videos are available at todayinamericatv.com, as well as Bradshaw's bio, the broadcast schedule and background information on the show.