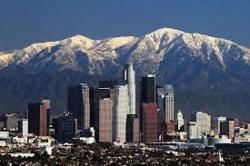 Only the best in educational programming for California's oldest civilian settlement, San Jose.
Coral Springs, FL (PRWEB) August 26, 2012
Today in America TV is excited to announce that the city of San Jose, California joins our family of media markets with upcoming air dates. The city is located in the well-known Silicon Valley, just south of San Francisco and more than half of its residents are educated with a college degree. Sperling's Best and Centrum, the maker of America's #1 multivitamin, rated it the Healthiest City in the United States. Key factors which led to the high ranking were: health status, nutrition and exercise, mental health and life balance which leads to over all well-being. San Jose is home to more than 6,000 technology companies and leads the nation in patent generation. The informative program will be broadcast on ION KKPX-TV for intrigued viewers wishing to learn about the best in America.
Terry Bradshaw, one of the most recognizable sports personalities in the country, hosts the program. He is a veteran professional football player who spent his 14 year career as the Pittsburgh Steelers quarterback. He led the team to its many championship games and was later inducted into the National Football League Hall of Fame. Bradshaw retired in 1984 and has worked in sports broadcasting for more than 20 years. He has been an analyst and co-host on a variety of national television networks. His experience in front of a camera makes him the perfect narrator for the Telly award-winning show.
Today in America with Terry Bradshaw producers span the country for the most intriguing stories about business, the environment, technology, travel, and other engaging topics to share with the viewer. It takes pride in being a leader of quality, educational programming. The show films on location throughout the U.S. and airs on regional and national business oriented cable television networks. More information is available, including sample videos and the air date schedule, at todayinamericatv.com or on social media favorite Facebook, Google+ and YouTube.