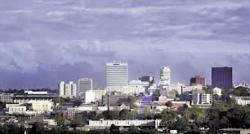 We are very happy to air in such a beautiful and large city.
Coral Springs, FL (PRWEB) October 08, 2012
Columbia, South Carolina is the largest city in the state and its capital. The educational program Today in America TV is excited to present October air dates for the area. The city has a strong economy in government, education, healthcare and insurance. It was ranked fifth for Best Small Metros to Telecommute. The city is welcoming to new residents and businesses and offers many incentives for both homeowners and professionals. Columbia is located in the direct center of the state, and was specifically chosen as the capital to serve as the seat of the state. With its deep roots in southern history, love of the arts and sports, Columbia is perfect for almost everyone. Residents and visitors to the area can see the informative program on FOX WACH-TV.
Terry Bradshaw is a former professional football player who was inducted into the NFL Hall of Fame. He held the position of quarterback for the Pittsburgh Steelers for 14 years before he retired. His natural leadership and skill on the grid iron helped the team win four Super Bowl games. Bradshaw left the game in 1984 and has worked as a commentator and analyst in football broadcasting, for more than 20 years. He is a popular motivational speaker, spokesperson for name-brand companies and one of the entertaining co-hosts of a favorite pregame show.
The Today in America Terry Bradshaw show is an innovative program which covers topics which are relevant to educated professionals, their home and work lives. It delves into topics such as business management solutions, on-demand software, business banking options and many more. The show films in the United States and airs on regional and national cable television networks geared toward business information. Learn more about the show and its host at todayinamericatv.com.