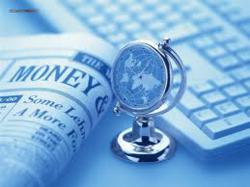 The best in business related programming is on Today in America TV.
Coral Springs, FL (PRWEB) August 18, 2012
A quick scan of news headlines provides a bleak look at stock prices, joblessness, high prices and consumer skepticism. Today in America TV, a standout program, offers a new series for business professionals about the subjects that affect their careers and industries. It is hosted by one of the most recognizable sports celebrities in the world – Terry Bradshaw. The provocative show covers the top challenges in today's fast-moving world. Leaders in the fields of business management solutions, cost containment strategies, finance and technology share their success and knowledge with the audience. This is just one of the many subjects covered for those who want to take business to the next level and get ahead of the rest.
Terry Bradshaw, the legendary Pittsburgh Steelers former quarterback, has worked in many different areas since he retired from professional football. He is most successful as a co-host of an Emmy-winning pregame show. Additionally, Bradshaw authored three books, has been invited as a guest on talk shows. His popularity earned a vote as America's Favorite Sportscaster in a TV Guide Reader's poll and he is the only NFL player to get a star on the Hollywood Walk of Fame. Bradshaw travels often for motivational speaking engagements and is a spokesperson for Nutrisystem.
The Today in America Terry Bradshaw show includes interviews with successful entrepreneurs and others making advances in established fields. Cost analysis, wealth management, and the leaders in economic development are prominent features of the program. The compelling show films throughout the United States and Canada and airs on regional and national business related cable television networks. More information about the show and its host, as well as entertaining features like sample videos and a magazine blog, is available at todayinamericatv.com. Social media fans can Like the page on Facebook.