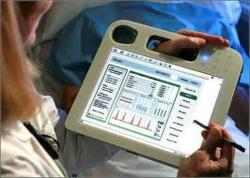 Science and technology are the stars in healthcare.
Coral Springs, FL (PRWEB) July 29, 2012
The role of science and technology in the health industry is not new. Every day, innovative drugs and treatments are made, tested and are approved for a multitude of ailments and symptoms. Researchers are finding better and faster ways to combat cancer, HIV, diabetes and now whopping cough, which has made an unfortunate return. Today in America with Terry Bradshaw provides information about companies and organizations that knock down the barriers in the health care field to provide innovative equipment and treatments for people who need something believe in and something that works. The role of science and technology as it relates to healthcare is vital and essential.
Host Terry Bradshaw is a former professional football player. He was with the Pittsburgh Steelers as their quarterback for 14 years. He is an outspoken advocate for concussion awareness as he has suffered many of them which resulted in some memory loss. Advances in concussion awareness range from digital microchips installed in player helmets to detect force to deeper images in CT scans which pinpoint where a brain injury stems. Bradshaw, a National Football League Hall of Fame inductee, retired from the game in 1984 and has been active in motivational speaking and as a spokesperson for Nutrisystem.
Today in America TV reviews topics that are relevant to the lives people live. It is a show that educates, informs and entertains the viewer with useful information. Producers scour the nation and the world to find the most intriguing subjects to share. It successfully blends business, health, technology and lifestyle into a program that is convenient to watch. The riveting television show airs on regional and national business oriented cable networks that are familiar to most. Watch fascinating videos, read staff bios or peruse the hip magazine at todayinamericatv.com or on any of the major social media sites like Facebook, Twitter and YouTube.