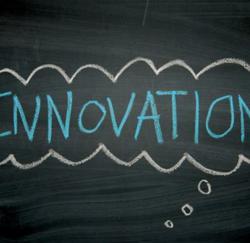 Advances in software ingenuity are happening faster than anyone realizes. We are glad to introduce some of them to viewers.
Coral Springs, FL (PRWEB) September 24, 2012
The exciting Today in America TV show is pleased to introduce a new segment about Software Innovations for the 21st Century as a part of their Business and Technology Series. As the innovators fly ahead making the best in their field, it is up to the rest of us to catch on or lag behind. Software advances are being made in almost every field from mobile technology to medical software ingenuity. Consumers are getting nearly the best in everything and if not, the next best comes out within a year. All of this comes with a nice price tag, but in the long run, it makes us better in keeping up with a world which is on the fast-track.
Terry Bradshaw, an NFL superstar and Hall of Famer, hosts the educational program. He is one of the most popular and recognized former pro ball players in the country. His 14 year career as the Pittsburgh Steelers quarterback is lauded and honored. Bradshaw set an all-time passing record which remains unbroken some 20 years after his retirement. He was inducted in to the National Football League Hall of Fame after he retired in 1984. Today, he is busy as a favorite co-host for an Emmy-winning pregame show, an often requested motivational speaker and one of the famous spokespeople for Nutrisystem.
No other television program takes its subject matter as seriously as Today in America with Terry Bradshaw. Producers scour the country, if not the globe, to find and bring back intriguing stories of entrepreneurial inspiration, captivating personal and business success and highlight the best in America. The show films throughout the US and Canada and is distributed on national and regional cable television networks which focus on business related topics. More information is available, including the air date schedule at todayinamericatv.com. Social media enthusiasts are welcome to engage the program on favorite platforms such as Facebook, YouTube and Twitter.