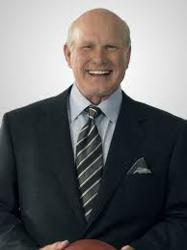 Proud of the quality educational programming.
Coral Springs, FL (PRWEB) May 17, 2012
The American South is a distinctive and unique part of the United States. Steeped in the country's history, the residents of the Deep South are proud of the achievements ancestors made. Descendents of those who fought in the Civil War will still relay the stories of the past and remind any Northerner of the South's outcome. Bu pride is not restricted to the past. This region provides an abundance of activities for everyone who lives or visits the South. The sunny skies, festivals and other cultural events can keep anyone from boredom. The South is one of the country's most eclectic regions to eat as the food there is home-style and representative of the area. The South is well-known for being strongly supportive of hometown football teams, whether amateur or professional. Fans can catch the award-winning Today in America TV via the local cable system. Please check television listings for air dates and times.
Terry Bradshaw, former professional football player and proud Louisiana native, is the host of the intriguing cable television program. He was the starring quarterback for the Pittsburgh Steelers who led the team to four Super Bowl victories. His skill on the grid iron earned Bradshaw an induction into the Hall of Fame and he was twice given the title of "Most Valuable Player" during his 14 year career with the NFL. He retired from the game, in 1984, and has worked in broadcasting for more than 20 years. He is currently a sports analyst on Fox NFL Sunday and a spokesperson for Nutrisystem.
Today in America with Terry Bradshaw cable television show covers topics that are relevant in the lives of active professionals. The provocative program films throughout the country and is edited in Coral Springs, Florida. It airs nationally and regionally on business oriented cable networks. For more information about the show, its host or to see sample videos, please visit todayinamericatv.com.