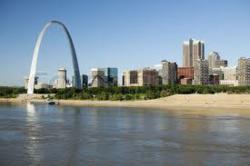 Always searching for the most recent trends to bring to the audience.
Coral Springs, FL (PRWEB) April 21, 2012
Today in America TV is excited to announce April air dates for the city that offered so many summer treats that are still enjoyed today – St. Louis, Missouri. The engaging cable television program will be available on CNN Headline News on the Charter cable system.
1904 was a big year for St. Louis, Missouri. It was also a banner year for the rest of the country and one that should be remembered every summer. The World Fair was held and summer favorites were invented. Iced tea was created when Richard Blechyden served tea with ice in it. An ice cream vendor ran out of cups and asked a waffle maker to help. The waffle cone was then invented. Two popular sodas were introduced there: Dr. Pepper and 7-Up. St. Louis is also the home of children's shoe maker Buster Brown. It is easy to see why this city with the world-famous arch is an American icon.
Terry Bradshaw, a former professional football player, is the host and narrator of the informative cable television program. He is a veteran quarterback who played with the Pittsburgh Steelers. His 14 year career in pro ball earned a place in the Hall of Fame. He steered his team to four Super Bowl wins and eight AFC championship titles. Bradshaw retired in 1984 and has worked in television for over 25 years. He has been a sports show co-host, color analyst and is now on Fox NFL Sunday. The charismatic man is popular across the country and is frequently called to speak at motivational events for large companies.
The Today in America with Terry Bradshaw show is available nationally and regionally on many popular cable television networks. The show explores topics that are relevant to the lives of every day people. Learn more about the greening of America, cloud computing and family wellness, plus many more, in a manageable amount of time. The informative cable program films throughout the United States and Canada and is professionally edited in South Florida. For more information about the program its host or topics, please visit todayinamericatv.com.