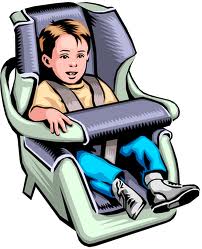 Baby, child and pet safety in the car and at home are hot topics in the news today.
Coral Springs, FL (PRWEB) August 15, 2012
The exceptional Today in America TV is pleased to announce a special which is dedicated to technological advances that saves lives. Family wellness is always a top priority for anyone and the show explores the latest breakthroughs in baby and animal safety in cars; big topics in the news during these super hot summer days. New applications for smart and I-phones are being developed every day to make life easier, safer and alert drivers about possible dangers, in the car, soon to occur. The innovative show brings fascinating and relevant information to the viewer and is presented to the viewer by host Terry Bradshaw.
He is one of the most recognizable and beloved sports celebrities in the United States. Terry Bradshaw is a former Pittsburgh Steelers quarterback and Pro Ball Hall of Fame inductee. His career in professional football was 14 years long and is one which still carries respect and admiration. Bradshaw was one of the players who helped lead the team to four Super Bowl wins and eight AFC championships, and turned the team into the unrelenting force on the grid iron. He retired from the field in 1984 and has worked as a sports analyst and co-host for most of the national television networks. Bradshaw is also a motivational speaker and spokesperson for Nutrisystem.
Today in America with Terry Bradshaw TV show explores business cost solutions, products and services for families and many others. The compelling program features interviews with leaders in their fields, forward-thinking innovators and other notable people. It films throughout the United States and is broadcast on national and regional cable television networks. Check the broadcast schedule, read Terry Bradshaw's interview, and watch sample videos at todayinamericatv.com or join the social media fun on the show's Facebook page.