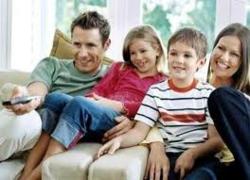 Today in America TV will air in the continental United States and Canada in September.
Coral Springs, FL (PRWEB) September 02, 2012
The riveting Today in America with Terry Bradshaw show is proud to relay that September air dates are announced for the United States and Canada. New cities have been added to the quickly growing list of media markets which now include Huntsville, Alabama, Wichita, Kansas, Springfield, IL, Columbus, Ohio and Kingston, Ontario, Canada and their respective surrounding communities. The engaging program, hosted by NFL great Terry Bradshaw, is carried on many regional and national cable television networks and continues to add more each month. It is a popular and entertaining program which features fantastic stories of interest to the public.
Bradshaw is the charismatic and friendly sports celebrity who has worked in television for more than 20 years with various national television networks. He held the positions of color analyst, analyst and co-host for many shows. He was inducted into the National Football League Hall of Fame in 1989, which was when he was first eligible. His natural talent in front of the camera is one reason why he is cast in feature films and other media related projects. He has written three books, is an often requested motivational speaker and Nutrisystem spokesperson. Terry Bradshaw, the former Pittsburgh Steelers quarterback celebrates his 64th birthday September 2. The producers and staff of the informative program wish him the very best and many more birthdays.
Today in America TV scours the nation for the most riveting stories of entrepreneurial innovation and success. It blends information from a wide variety of topics such as breakthroughs in medicine, DIY solutions, hidden gems of higher education, plus many more. The show is a proud leader in quality educational programming and is excited to be seen in the USA and Canada. More information is available about the show, its host and the broadcast schedule at todayinamericatv.com. Social media fans are invited to Like the show on Facebook, tweet it on Twitter, watch the sample videos and comment on them on YouTube.